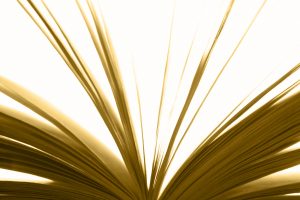 Join us for Adult Teaching Fellowships
Meeting on Sunday mornings from 9:15-10:15 a.m.
There's an adult teaching fellowship right for every adult at Wallace.
Click to find out about all of our classes.
College/Early Career Fellowship
We encourage all our college students to join one of our inter-generational classes.
Young Adult Fellowship
House at the Crossroads, Great Room
The Young Adult Fellowship is a diverse group made up of singles and married couples, young and not quite so young, grad students and professionals.
Beginning February 16: What is the Church and How Should it Run?
In this class, we will discuss the Biblical foundations for how church is supposed to work, then discuss how these principles are understood and applied in Presbyterianism, with the goal of demystifying how our denomination works for those who want to understand it better.
Teacher: Jamie Duguid
Contact: Jamie Duguid (duguid@wallacepca.org)
King's Daughters: Women of All Ages
Main Building, Pastoral Intern's Office, [Green Wing, 1st Floor]
All ladies are welcome for coffee, prayer, and fellowship.
Study: One Blood, by Dr. John Perkins
Teacher: Jan Adams
Contact: Jan Adams (jadams@washingtonchristian.org)
Survey of Christian Doctrine: Intergenerational
Main Building, Conference Room, [Green Wing, 1st Floor]
This class now moves to consider the work of the Holy Spirit in applying the salvation Jesus Christ earned for us by exploring topics like the new birth, conversion, justification, and sanctification.  As time allows, we shall discuss the church and its ministry of Word and Sacrament. The only prerequisites for this class are an acquisitive mind and a desire to learn.
Seekers welcome!
Contacts: Rev. Dr. David Miner (miner@wallacepca.org)
Pastor's Class
Main Building, Brown Room [Brown Wing , 2nd Floor]
Anyone is invited, especially those not attending a Sunday school class.
Study: The Reign of Life, Romans 5-8
An in-depth study exploring the benefits of being united to Christ in his death and resurrection, understanding and applying how the believer's new relationship to sin and the law bring glorious liberties.
Recordings of this class can be found here.
Teacher: Mike Sharrett
Contact: Mike Sharrett (301-935-5906 or sharrett@wallacepca.com)
Sermon Application: Intergenerational
House at the Crossroads, Small Room
New to Wallace? Looking to get to know other members better? Enjoy group discussion? Want to go deeper into the subject of last week's sermon? The Sermon Application Fellowship provides a means to meet all of these interests and needs. Come share your thoughts or simply sit back and listen. We review and then discuss the sermon from the previous week—with the emphasis on group discussion. We also seek to build our relationships with one another by sharing needs and praying for one another.
Contacts: Jim Hemphill (240-351-2706 or jglsea@juno.com); Dick Shaner (301-247-6083)