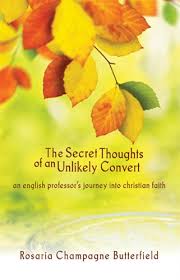 The Secret Thoughts of an Unlikely Convert
by Rosaria Champagne Butterfield
For a free study guide, click here.
To find out more about the author click here.
We will meet on Sunday, August 14, at 5:30 p.m. for a potluck and to discuss our "Wallace Reads" book for the summer.