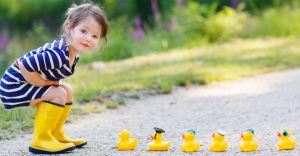 Wallace Moms' Fellowship
We can all use a little help keeping our ducks in a row!
Soon-to-be-moms, new moms, experienced moms, and moms of grown children are invited to join us for three evenings this summer for discussion and fellowship. Hear what other Christian moms have learned over the years and be encouraged in your calling to be a mom.  We will have a different panel of moms on each of the three evenings, sharing their thoughts and experiences on the following topics with time for refreshments and fellowship afterwards.Even if you currently do not have children living at home and are not serving on the panel, we would still love for you to come.  It will be a chance to get to know other women in our church and informally share wisdom and advice.
Final Meeting:
Monday, August 10
: 
 Creating a Christian Home and Nurturing the Faith of your Children 
@ the home of Uzma Sher-Yousaf, 7009 Ironbridge Lane, Laurel, MD  20707