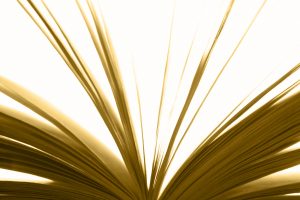 Join us for Adult Teaching Fellowships
Meeting on Sunday mornings from 9:15-10:15 a.m.
There's an adult teaching fellowship right for every adult at Wallace.
Click to find out about all of our classes.
College/Early Career Fellowship
(House at the Crossroads, Great Room)
If you are post-high school or attending college, we would like to invite you to join our Sunday morning class!
Summer Study: Conformed to the Image of Christ
Teacher: Nate Green
Contact: Nate Green (202-360-8622 or nathaniel.green@gmail.com)
Young Adult Fellowship
(Main Building, Green [Office] Wing, 1st Floor, Parlor/Conference Room)
The Young Adult Fellowship is a diverse group made up of singles and married couples, young and not quite so young, grad students and professionals.
Summer Study: Evangelism: Giving Reason for Our Hope
This class is designed to equip you to be a witness to Jesus in the world. We are going to help you think through how to answer common questions about Christianity, and also learn the practical side of how to evangelize in a way which speaks the truth in love.
Teacher: Jamie Duguid
Contact: Jamie Duguid (jcameronduguid@gmail.com)
King's Daughters: Women of All Ages
(Main Building, Green Wing [Office Wing], 1st Floor, Assistant Pastor's Office)
All ladies are welcome for coffee, prayer, discussion, and fellowship.
This class is on summer break and all ladies are encouraged to join another class.
Homebuilders: Intergenerational
(Main Building, Green Wing [Office Wing], 2nd Floor)
This class is built around fellowship and the study of Scripture, exploring how it applies to our everyday lives. We study the Bible directly, focusing on individual books of the Bible, or indirectly, using books that address specific topics in light of Scripture. We are a friendly and informal group and all are invited to join.
Contacts: Will Martin (301-593-6707); Rock Brockman (301-277-9616)
Pastor's Class
(Main Building, Brown [Kitchen] Wing , 2nd Floor)
Anyone is invited, especially those not attending a Sunday school class.
Summer Study: Lessons on Proverbs
Our study of Proverbs explores the various aspects of wisdom genre peculiar to Proverbs, including
  An overview of Wisdom and its operation

  Potential stumbling blocks along the path

  Areas of special concern regarding emotions
Teacher: Mike Sharrett
Contact: Mike Sharrett (301-935-5906 or sharrett@wallacepca.com)
Sermon Discussion: Intergenerational
(Small Room, House at the Crossroads)
New to Wallace? Looking to get to know other members better? Enjoy group discussion? Want to go deeper into the subject of last week's sermon? The Sermon Discussion Fellowship provides a means to meet all of these interests and needs. Come share your thoughts or simply sit back and listen. We review and then discuss the sermon from the previous week—with the emphasis on group discussion. We also seek to build our relationships with one another by sharing needs and praying for one another.
Contacts: Jim Hemphill (240-351-2706 or jglsea@juno.com); Dick Shaner (301-247-6083)