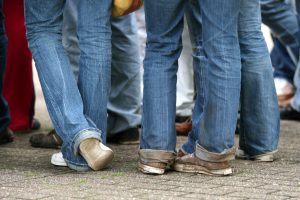 Tween Explosion (Tween-Ex) is Wallace's youth program for rising teenagers (5
th
 through 7
th
 grade).  Parents of seventh graders have the option of either Tween-Ex or Youth Group depending on their own tween's needs. 
 Like a junior Home Group, Tween-Ex provides an environment for our young friends and members to discuss the reality of living out their faith at home and in school.  Recently we completed the curriculum "The Young Peacemakers" by Corlette Sande.  Our Tween's shared the types of conflict they encounter in their lives and how the typically respond.  We then examined how Christ teaches us to respond to those who persecute us and were reminded that much of the conflict we find ourselves in is rooted in our own sin.  
 We wrap all this learning between two half-hour blocks of games and sports designed to build camaraderie, burn energy and build relationships.  In the past Tween-Ex has also volunteered on a bi-monthly basis at the College Park Food Bank (CPFB).  We were unable to do this last year, but we intend to reinvigorate this important way that our Tweens build into our larger community.  
 Tween-Ex meets when Home Groups are meeting on Sunday evenings from 5:00-6:30pm in the West Room at Wallace.  Please contact Mike or Lily Baker if you are interested in helping with Tween's, observing a class or helping at CPFB.
Currently Tween-Ex is not meeting due to the pandemic, but we hope to be able to meet together soon.